D02 - Chinatown / Tanjong Pagar
Developer
Maxwell Residential Pte Ltd
Location
D02 - Chinatown / Tanjong Pagar
TMW Maxwell: Where Luxury Meets Unparalleled Convenience
TMW Maxwell is a prestigious brand new condo development that epitomizes the perfect fusion of luxury and convenience. Situated in a prime location, this exceptional development offers an unmatched lifestyle experience, showcasing contemporary design, world-class amenities, and seamless connectivity.
The key selling point of TMW Maxwell lies in its unbeatable location. Nestled in the heart of a thriving urban center, residents have effortless access to an array of amenities and conveniences. From premier shopping destinations and renowned dining establishments to prestigious schools and cultural attractions, everything is within reach. With excellent transportation links, commuting becomes a breeze, enabling residents to navigate the city with ease.
The architectural brilliance of TMW Maxwell is evident from its captivating design. The sleek and modern exterior seamlessly blends with the surrounding cityscape, while the thoughtfully designed interiors exude sophistication and elegance. Spacious layouts, high-quality finishes, and floor-to-ceiling windows create an open and airy ambiance, allowing natural light to flood the living spaces while offering stunning panoramic views of the city.
TMW Maxwell takes pride in its world-class amenities that elevate the living experience to new heights. From a luxurious lobby with attentive concierge service to state-of-the-art fitness facilities and rejuvenating spa areas, every aspect of residents' well-being is catered to. The development also offers expansive outdoor spaces, including beautifully landscaped gardens, serene relaxation areas, and a refreshing swimming pool, providing residents with an oasis of tranquility amidst the bustling city.
Security and privacy are paramount at TMW Maxwell. The development is equipped with advanced security systems and employs trained personnel to ensure residents' safety and peace of mind. With a strong emphasis on exclusivity, residents can enjoy a sense of privacy and serenity within their own luxurious haven.
In conclusion, TMW Maxwell is the epitome of luxury and convenience. With its prime location, exquisite design, world-class amenities, and a commitment to security, this development offers a lifestyle that exceeds expectations. Elevate your living experience to unparalleled heights at TMW Maxwell and immerse yourself in the epitome of modern luxury.
TMW Maxwell Floorplan Brochure
Beautiful gardens and facilities Our luxurious space offers an escape from the everyday, a place to relax and enjoy yourself. TMW Maxwell offer a variety of features that make them perfect for anyone looking for a tranquil home.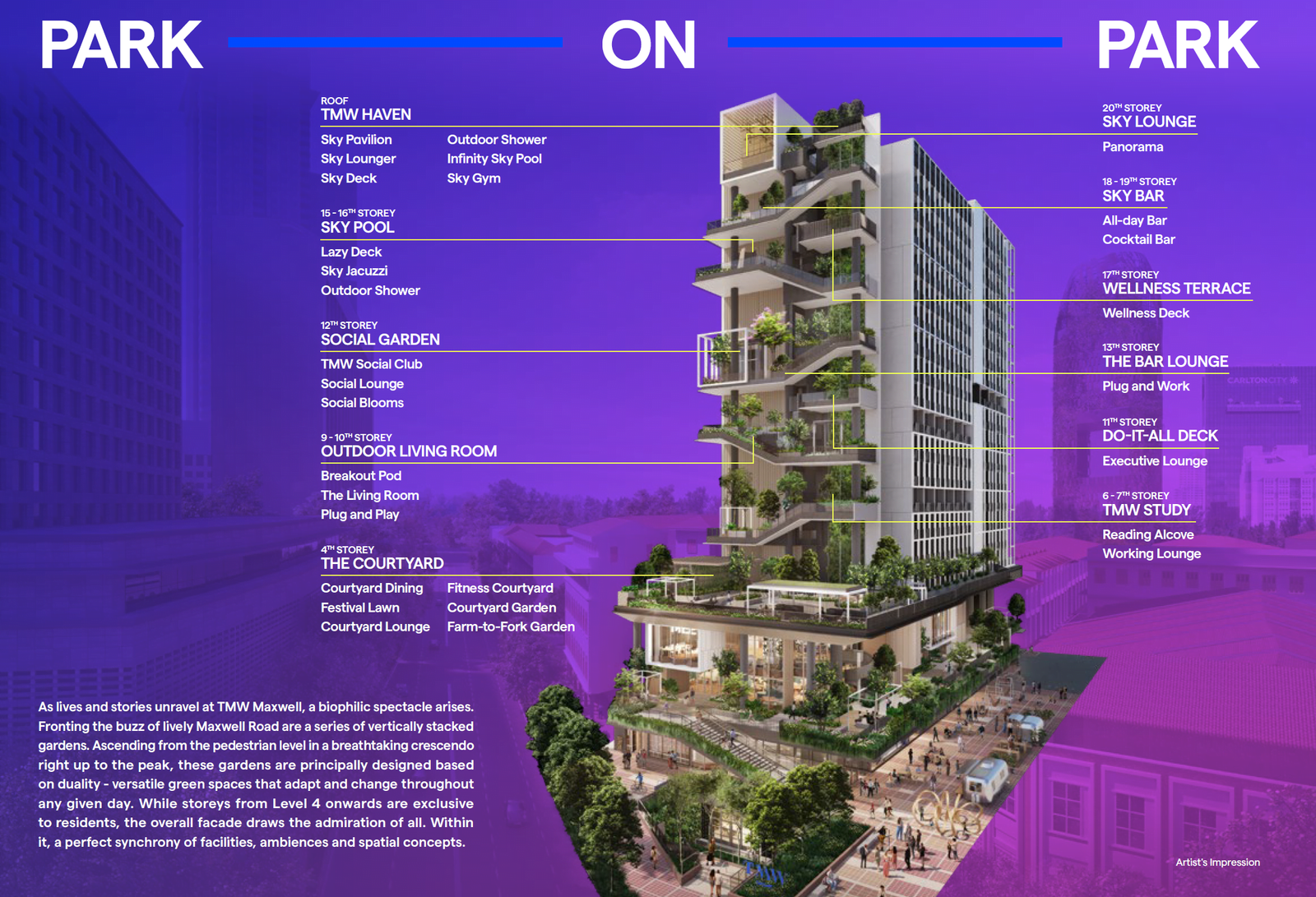 TMW Maxwell Balance Unit Chart
Unit availability balance unit chart is subject to change from time to time without prior notice. Do click on the button below to check the latest unit availability of TMW Maxwell.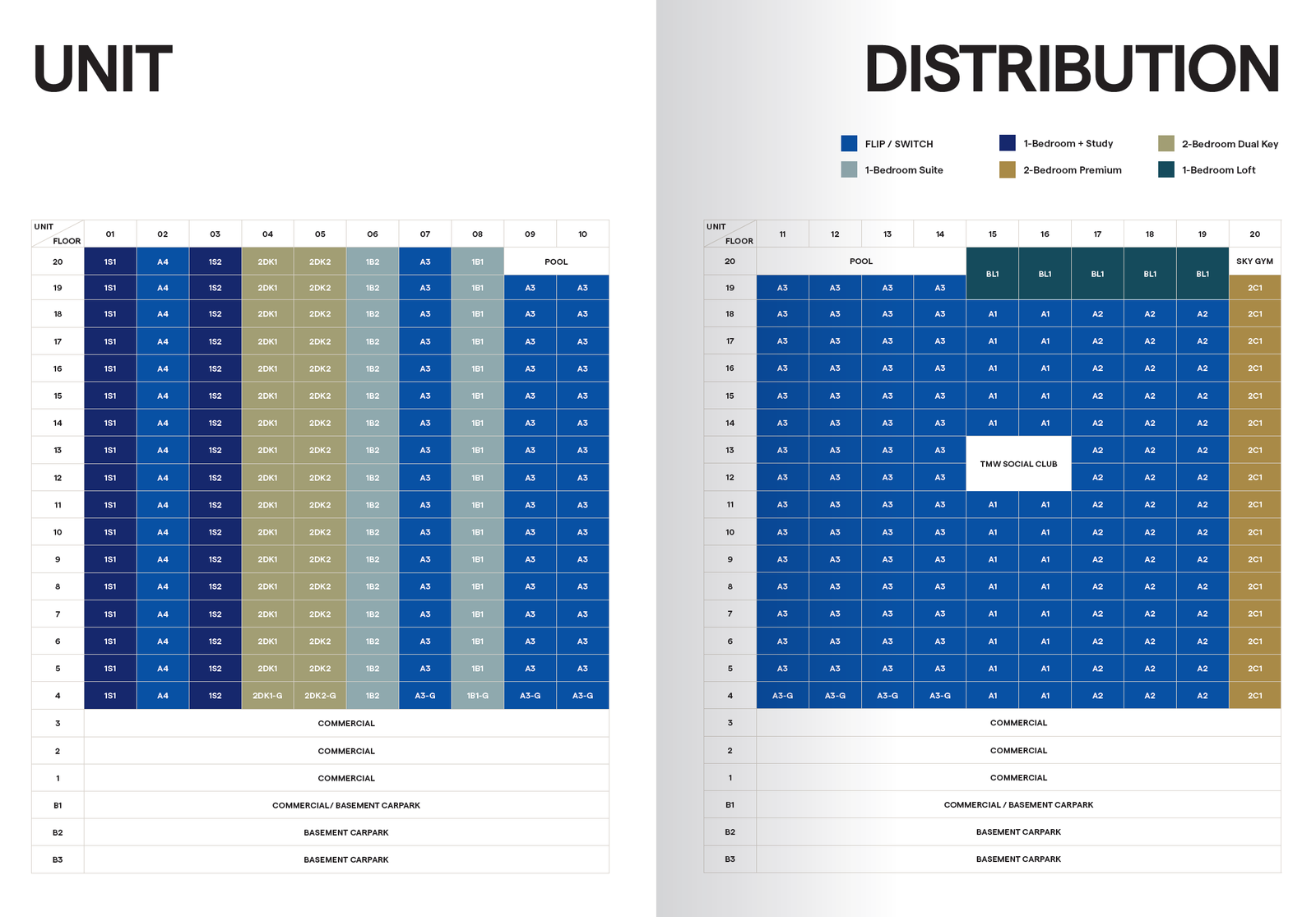 TMW Maxwell Unit Mix & Pricing
Flip / Switch
Fr. $1,482,000
1 Bedroom Suite
Fr. $1,620,000
1 Bedroom + Study
Fr. $1,707,000
2 Bedroom Premium
Fr. $2,404,000
2 Bedroom Dual Key
Fr. $2,623,000
(All prices for TMW Maxwell displayed here are for NPS and are for reference purposes. Prices are subject to change from time to time without prior notice. This webpage cannot be held responsible for any inaccuracies, omissions and/or dispute.)
Get a Special Offer By Contacting Our Sales Team
For further enquiries, kindly contact the official sales team for TMW Maxwell.
Get in touch with us today
Get VVIP Prices & Developer Discounts!
We are pleased to offer you comprehensive advice on your housing needs.
Showflat viewings are via appointment only. Kindly please fill in the form below.
Visit our sales gallery and find out more about this development, or drop us an email or fill in the form below, and submit it, our Sales Person will contact you soon.
Explore Other Development