D04 - Harbourfront / Telok Blangah
Developer
Harbourfront Three Pte Ltd
Address
2-22 Harbourfront Ave
Location
D04 - Harbourfront / Telok Blangah
The Reef at Kings Dock is a luxury waterfront development located in the HarbourFront precinct of Singapore and within the Greater Southern Waterfront. The development features 10 residential blocks with a total of 429 units of 1-3 bedroom apartments. The development boasts of its unique selling point, a 180-meter-long floating deck, which is the first of its kind in residential development in Singapore. It offers residents a spectacular seaside experience and the opportunity to bask in the sun right at their doorstep. The Reef at Kings Dock creates an exclusive, tranquil environment within the vibrant Greater Southern Waterfront, which is located on the edge of the upcoming Sentosa-Brani district. The buildings are designed like urban sculptures, providing a unique and tranquil environment for residents. The location of the development benefits from its remarkable location, lush greenery, and unique floating swimming pools.
Beautiful gardens and facilities Our luxurious space offers an escape from the everyday, a place to relax and enjoy yourself. The Reef at King's Dock offer a variety of features that make them perfect for anyone looking for a tranquil home.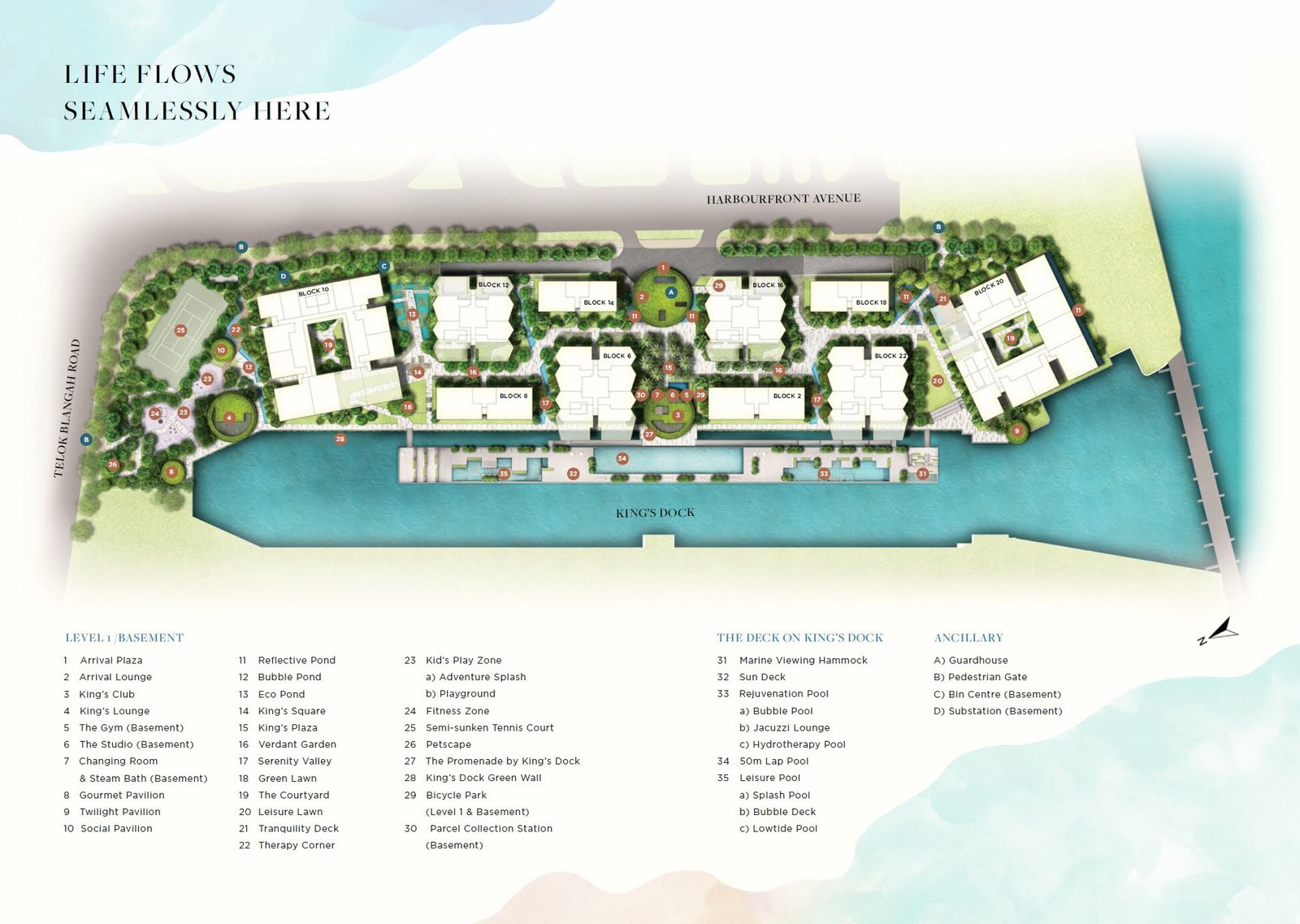 Unit availability balance unit chart is subject to change from time to time without prior notice. Do click on the button below to check the latest unit availability of The Reef at King's Dock.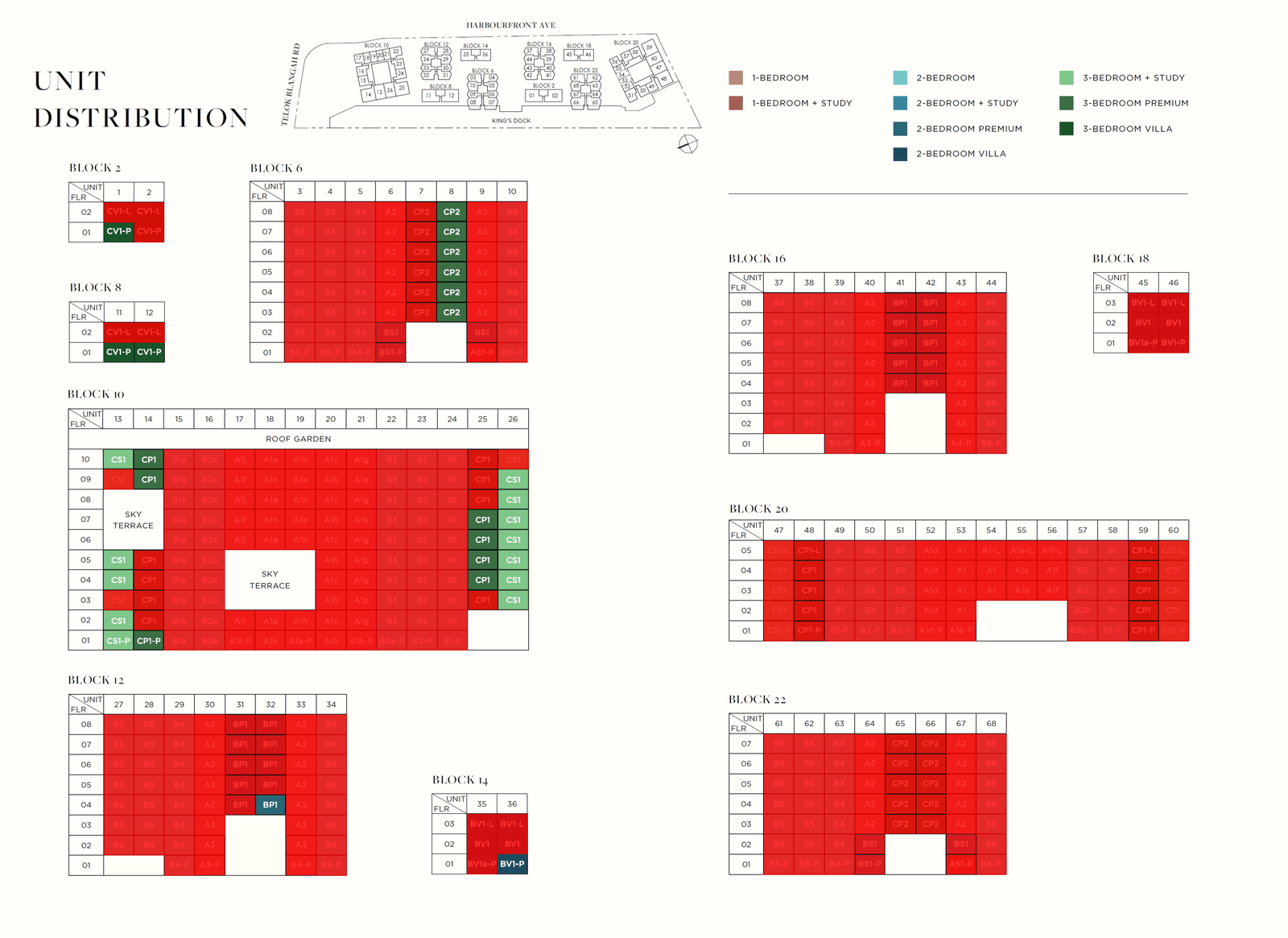 2BR Premium
Fr. $2,297,000
3BR Premium
Fr. $2,886,000
(All prices for The Reef at King's Dock displayed here are for NPS and are for reference purposes. Prices are subject to change from time to time without prior notice. This webpage cannot be held responsible for any inaccuracies, omissions and/or dispute.)
Get a Special Offer By Contacting Our Sales Team
For further enquiries, kindly contact the official sales team for The Reef at King's Dock.
Get in touch with us today
Get VVIP Prices & Developer Discounts!
We are pleased to offer you comprehensive advice on your housing needs.
Showflat viewings are via appointment only. Kindly please fill in the form below.
Visit our sales gallery and find out more about this development, or drop us an email or fill in the form below, and submit it, our Sales Person will contact you soon.
Explore Other Development