D09 - Orchard / River Valley
Developer
Hong Leong & Guocoland
Address
8,10 River Valley Close
Location
D09 - Orchard / River Valley
The Avenir is a luxury freehold development located in the heart of District 9 along River Valley Close in Singapore. The development was built on the former site of Pacific Mansion, which was sold in 2018 for $980M during an en-bloc sale to a Joint Venture of Hong Leong Holdings Limited, Guocoland Limited, and Hong Realty.
The Avenir features 376 residential units on a site area of approximately 129,648 square feet. The development is named after the French word for "future," symbolizing a new, iconic and modern development that is ahead of its time.
One of the unique selling points of the Avenir is its location. It is situated in a prestigious district and is strategically located at 8 River Valley Road, making it easily accessible to a wide range of amenities and services. The development is also near shopping centers, providing residents with easy access to shopping, dining and entertainment options.
Additionally, the Avenir offers a good range of 376 residential units, providing prospective buyers with a variety of options to choose from. The units are designed with modern and sophisticated architecture and design, providing residents with a comfortable and stylish living environment.
Overall, the Avenir is a highly anticipated freehold development in District 9 that offers residents a combination of luxury, accessibility and convenience, making it an ideal place to call home.
Beautiful gardens and facilities Our luxurious space offers an escape from the everyday, a place to relax and enjoy yourself. The Avenir offer a variety of features that make them perfect for anyone looking for a tranquil home.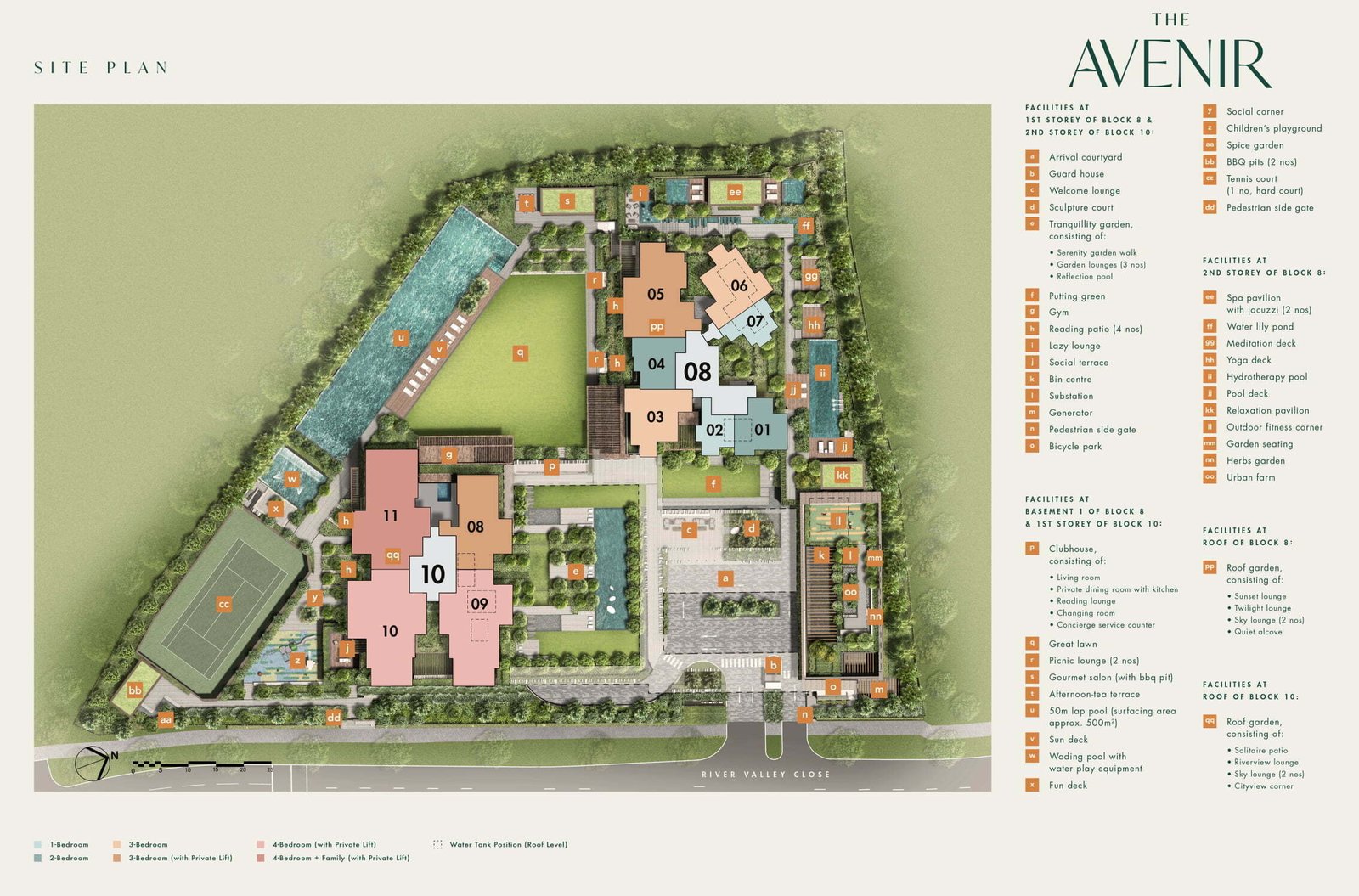 Unit availability balance unit chart is subject to change from time to time without prior notice. Do click on the button below to check the latest unit availability of The Avenir.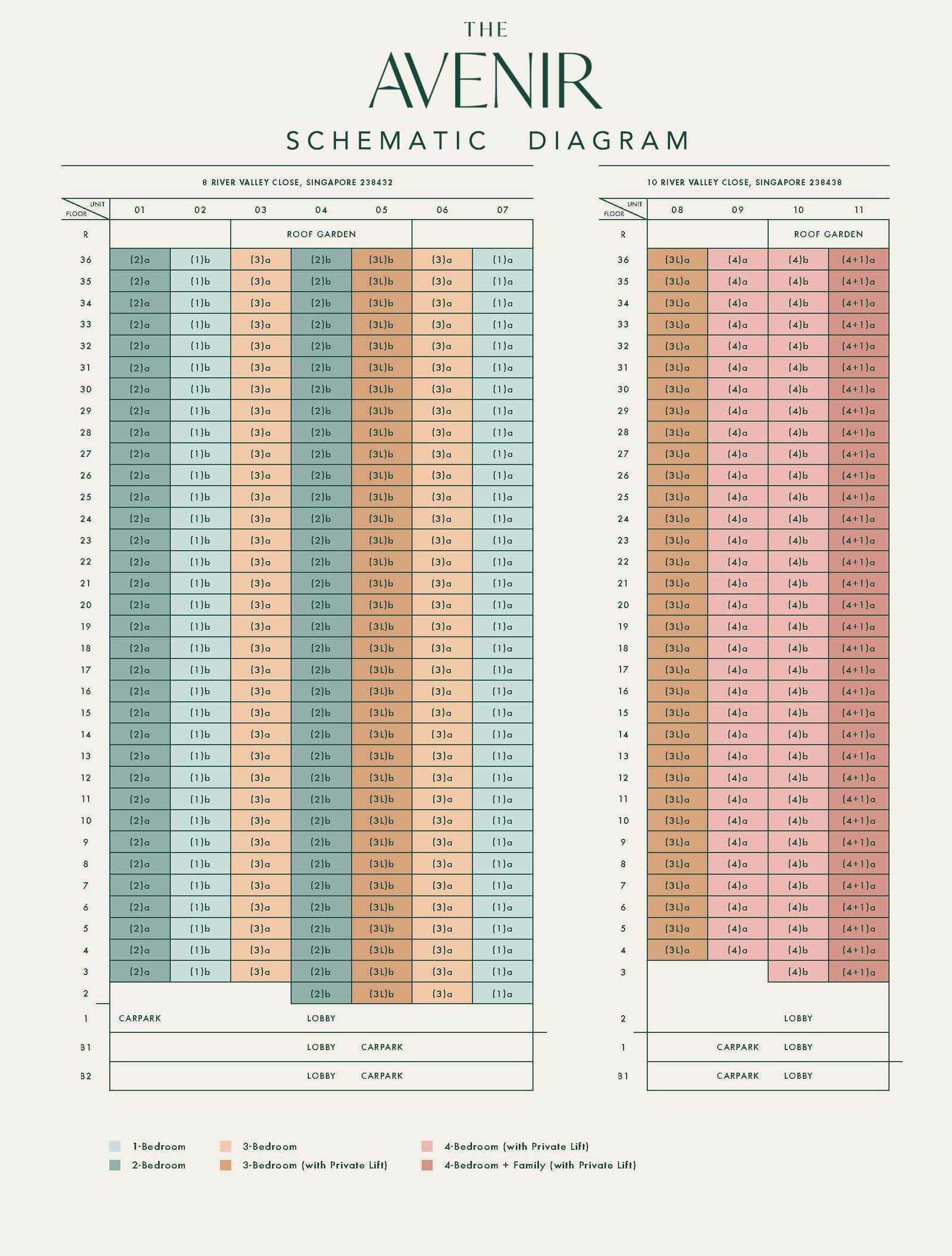 4 Bedroom + Private Lift
Fr. $6,708,000
(All prices for The Avenir displayed here are for NPS and are for reference purposes. Prices are subject to change from time to time without prior notice. This webpage cannot be held responsible for any inaccuracies, omissions and/or dispute.)
Get a Special Offer By Contacting Our Sales Team
For further enquiries, kindly contact the official sales team for The Avenir.
Get in touch with us today
Get VVIP Prices & Developer Discounts!
We are pleased to offer you comprehensive advice on your housing needs.
Showflat viewings are via appointment only. Kindly please fill in the form below.
Visit our sales gallery and find out more about this development, or drop us an email or fill in the form below, and submit it, our Sales Person will contact you soon.
Explore Other Development