D21 - Clementi / Upper Bukit Timah
Location
D21 - Clementi / Upper Bukit Timah
Pinetree Hill: Where Tranquility Meets Contemporary Living
Pinetree Hill is an exceptional brand new condo development that harmoniously blends tranquility with contemporary living. Nestled in a serene and picturesque location, this remarkable development offers a unique lifestyle experience, showcasing modern design, an abundance of amenities, and a captivating natural environment.
The key selling point of Pinetree Hill lies in its idyllic setting. Situated amidst lush greenery and surrounded by scenic landscapes, residents can escape the hustle and bustle of city life and embrace a peaceful retreat. The tranquil ambiance provides a perfect balance between serenity and convenience, with easy access to essential amenities, including shopping centers, schools, parks, and recreational facilities.
The architectural brilliance of Pinetree Hill is evident in its elegant design. The development seamlessly blends contemporary elements with nature-inspired aesthetics, creating a harmonious living environment. The thoughtfully designed units feature spacious layouts, high-quality finishes, and large windows that flood the interiors with natural light, offering stunning views of the surrounding green vistas.
Pinetree Hill boasts an impressive range of amenities that cater to residents' diverse needs. From a grand entrance lobby to state-of-the-art fitness facilities, residents have access to a world-class living experience. The development also features beautifully landscaped gardens, jogging trails, and outdoor recreational areas, providing ample opportunities for relaxation and rejuvenation amidst nature's embrace.
Security and privacy are paramount at Pinetree Hill. The development employs comprehensive security measures, including round-the-clock surveillance and access control systems, ensuring residents' safety and peace of mind. With a focus on exclusivity, residents can enjoy a sense of privacy and tranquility within their own luxurious haven.
In conclusion, Pinetree Hill offers a lifestyle that seamlessly combines tranquility with contemporary living. With its serene location, elegant design, exceptional amenities, and a commitment to security, this development provides a sanctuary for those seeking a balanced and fulfilling living experience. Discover the essence of peaceful modern living at Pinetree Hill and embrace a life of tranquility and serenity.
Pinetree Hill Floorplan Brochure
Beautiful gardens and facilities Our luxurious space offers an escape from the everyday, a place to relax and enjoy yourself. Pinetree Hill offer a variety of features that make them perfect for anyone looking for a tranquil home.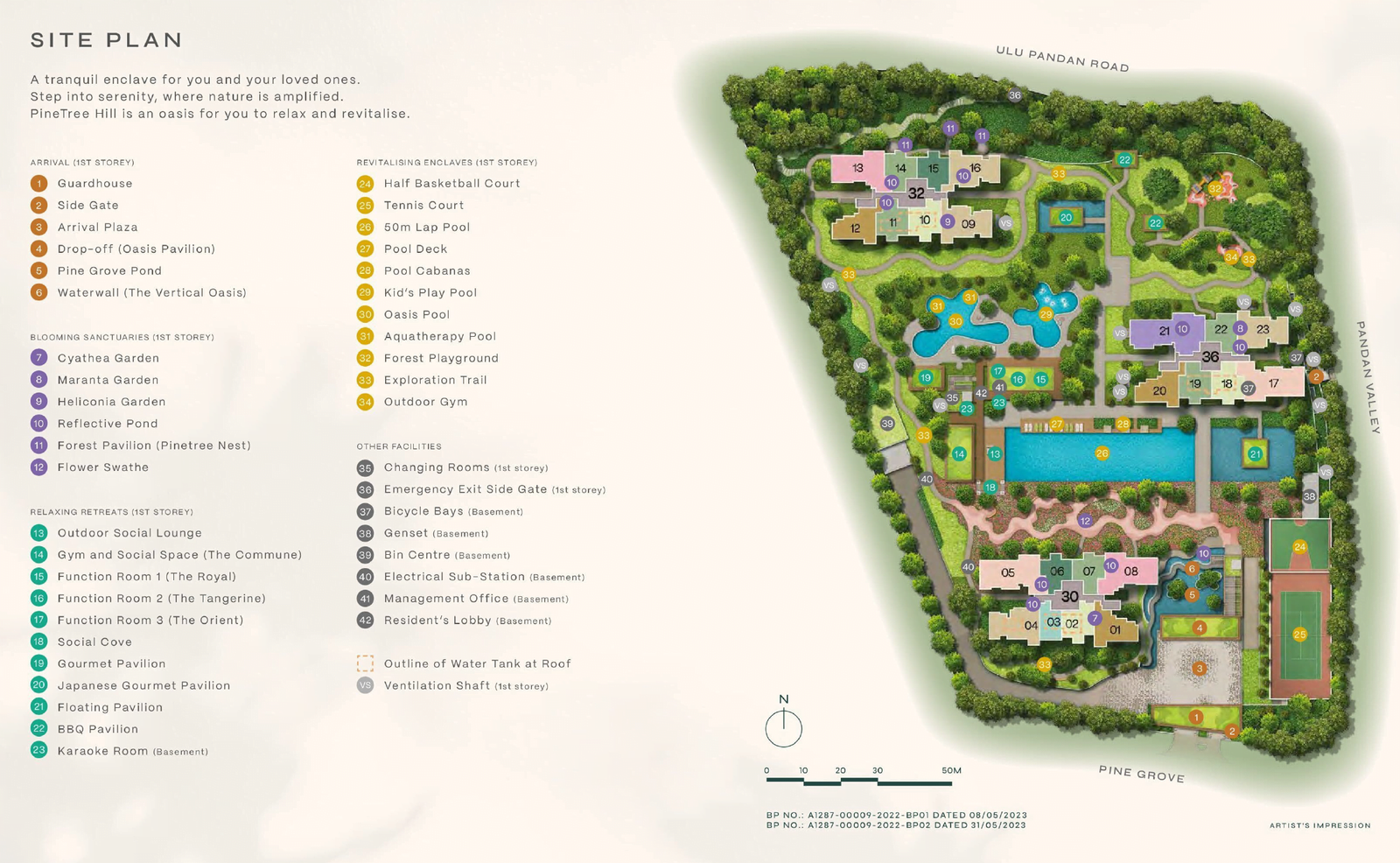 Pinetree Hill Balance Unit Chart
Unit availability balance unit chart is subject to change from time to time without prior notice. Do click on the button below to check the latest unit availability of Pinetree Hill.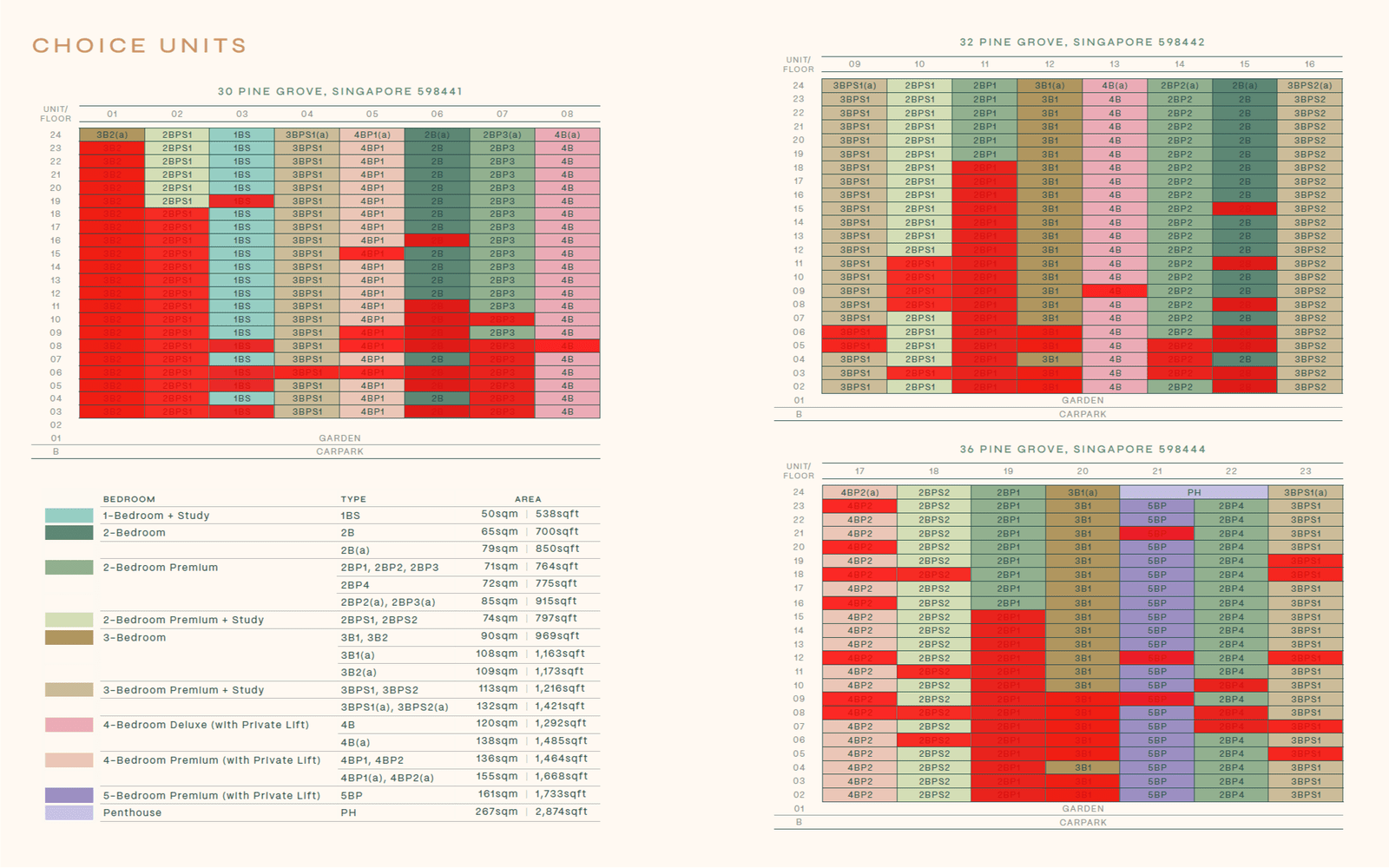 Pinetree Hill Unit Mix & Pricing
1 Bedroom + Study
Fr. $1,267,000
2 Bedroom Premium
Fr. $1,808,000
2 Bedroom Premium + Study
Fr. $1,908,000
3 Bedroom Premium + Study
Fr. $2,824,000
4 Bedroom Deluxe
Fr. $3,205,000
4 Bedroom Premium
Fr. $3,454,000
5 Bedroom Premium
Fr. $4,315,000
(All prices for Pinetree Hill displayed here are for NPS and are for reference purposes. Prices are subject to change from time to time without prior notice. This webpage cannot be held responsible for any inaccuracies, omissions and/or dispute.)
Get a Special Offer By Contacting Our Sales Team
For further enquiries, kindly contact the official sales team for Pinetree Hill.
Get in touch with us today
Get VVIP Prices & Developer Discounts!
We are pleased to offer you comprehensive advice on your housing needs.
Showflat viewings are via appointment only. Kindly please fill in the form below.
Visit our sales gallery and find out more about this development, or drop us an email or fill in the form below, and submit it, our Sales Person will contact you soon.
Explore Other Development