Developer
Opulent Development Pte Ltd
Location
D11 - Newton / Novena
IKIGAI is a new freehold condominium development located in District 11, specifically in the serene and sought-after residential enclave of Shrewsbury Road. Developed by Opulent Development Pte Ltd, this exclusive 16-unit development is expected to obtain its Temporary Occupation Permit (TOP) in May 2026.
Inspired by the Japanese philosophy of "Ikigai," which means "a reason for being," the condo was intentionally designed to promote a sense of purpose, mindfulness, and self-discovery for its residents. The building features clean lines, natural materials, and minimalist design, creating a tranquil and serene living environment.
The development consists of a single block with a mix of 1- to 3-bedroom units, including penthouses, ranging from 603 to 1,453 sqft in size. The units are designed to maximize natural light and ventilation and are equipped with high-quality finishes and appliances.
Residents can enjoy communal facilities such as a swimming pool, kid's pool, and gymnasium. The development is strategically located near top-rated schools, medical facilities, shopping centers, and dining options, providing residents with convenient access to everything they need for comfortable living.
One of the unique selling points of the IKIGAI condo is its exclusivity, providing residents with a private and serene living environment away from the hustle and bustle of the city. The development's Japanese-inspired design and philosophy also set it apart from other condominiums, offering a unique living experience that promotes mindfulness and purposeful living. Overall, IKIGAI condo presents an ideal opportunity for those seeking a luxurious, tranquil, and fulfilling living experience in the heart of Singapore.
Beautiful gardens and facilities Our luxurious space offers an escape from the everyday, a place to relax and enjoy yourself. IKIGAI offer a variety of features that make them perfect for anyone looking for a tranquil home.
Unit availability balance unit chart is subject to change from time to time without prior notice. Do click on the button below to check the latest unit availability of IKIGAI.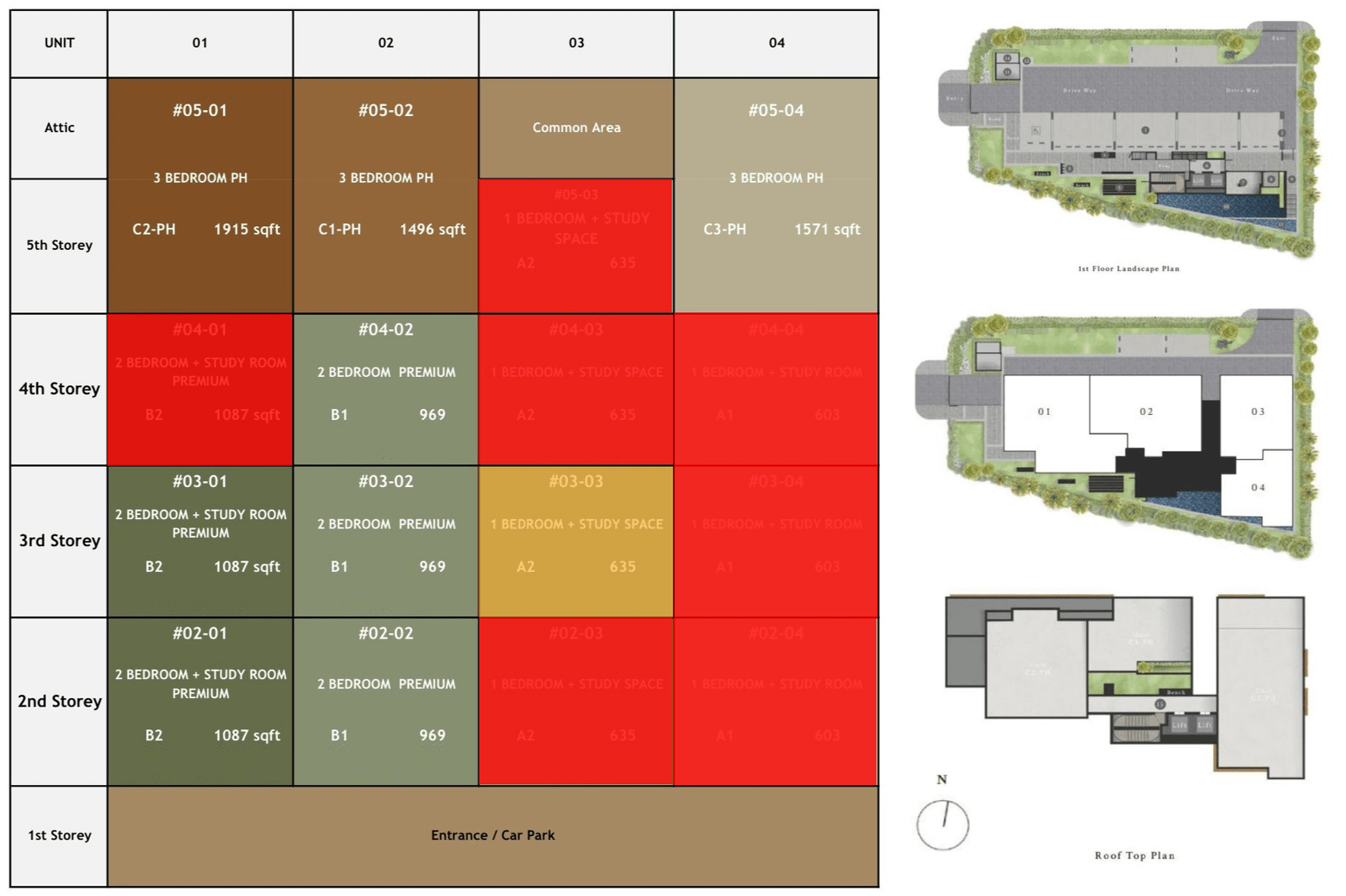 2 Bedroom + Study Premium
Fr. $2,430,090
2 Bedroom Premium
Fr. $2,196,780
3 Bedroom + Study Penthouse
Fr. $3,932,400
3 Bedroom Penthouse
Fr. $3,147,040
(All prices for IKIGAI displayed here are for NPS and are for reference purposes. Prices are subject to change from time to time without prior notice. This webpage cannot be held responsible for any inaccuracies, omissions and/or dispute.)
Get a Special Offer By Contacting Our Sales Team
For further enquiries, kindly contact the official sales team for IKIGAI.
Get in touch with us today
Get VVIP Prices & Discounts!
We are pleased to offer you comprehensive advice on your housing needs.
Showflat viewings are via appointment only. Kindly please fill in the form below.
Visit our sales gallery and find out more about this development, or drop us an email or fill in the form below, and submit it, our Sales Person will contact you soon.
Please fill in the form, we will get back to you as soon as possible
Explore Other Development